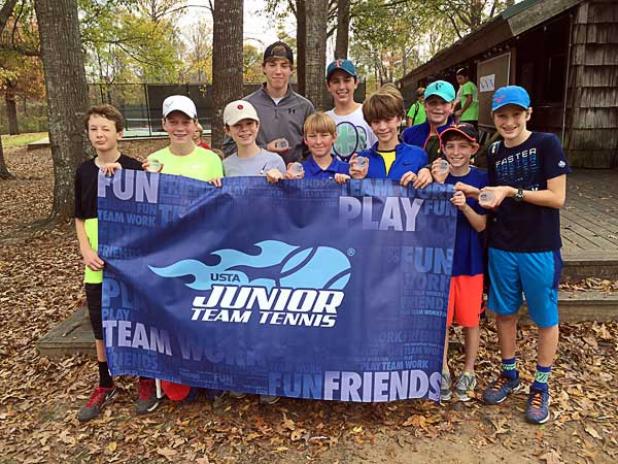 2019 Fall JTT State Championship
Tue, 12/05/2017 - 11:41am

The 2019 Fall JTT State Championships will be held December 7-8 in Jackson, MS.  Teams that qualify from local leagues will be eligible to attend.
Refer to this website for all tournament information such as registration forms, schedules, etc...
LUNCH (Pizza) will be provided for players and captains on Saturday at both sites, but NOT on Sunday.
CAPTAINS MEETING CONFERENCE CALL AUDIO LINK
TOURNAMENT INFORMATION
SCHEDULES
- 10 and Under Girls
- 12 and Under Girls
- 14 and Under Girls
- 18 and Under Girls
- 14 and Under Boys Flight 1
- 14 and Under Boys Flight 2
- 18 and Under Boys
WEATHER ALERTS: In case of inclement weather, schedule updates will be posted to this website.  Parents, players, and captains that wish to receive weather update information may text USTAJTT to 84483
Tournament Sites
Bridges Tennis Center
5055 Old Canton Rd
Jackson, MS 39211
Ridgeland Tennis Center
201 McClellan Dr
Ridgeland, MS 39157